Click to Call:


267-317-2357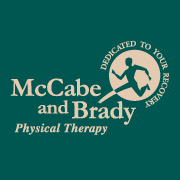 McCabe and Brady Physical Therapy Warminster
Directions
About News

How long have you been established?
We have been providing physical therapy services to Warminster and the surrounding towns since 2005. Our reputation in Bucks County and word of mouth is our number one referral source.
What type of injuries or conditions do you treat?
We provide physical therapy for all muscular, musculoskeletal, neuromuscular, orthopedic, work and sports injuries. Conditions range from minor ligament sprains and muscle and tendon strains to rotator cuff tears and joint replacements/ post-surgical rehabilitation. Whether your pain is from an acute back ache or chronic degenerative arthritis, we possess the expertise to help.
Do you have a Specialization?
Yes. We specialize in treating neck and back pain using Mechanical Diagnostic Therapy also known as "The McKenzie Method". We have expertise in manual physical therapy using the theories of Cyriax, Graston Technique and A.R.T. We also have developed a unique method for treating tendinopathy/tendonitis or repetitive use injuries such as tennis elbow, golfer's elbow & plantar faciitis. In addition, we provide balance training, vestibular evaluations and rehabilitation including canalith repositioning for treating symptoms of vertigo and dizziness.
I went to Physical Therapy in the past and it did not help. What makes McCabe & Brady physical therapy different?
Our mechanical diagnostic evaluation and treatment approach sets us apart from our competition. This philosophy is based on finding the movement(s) that produce your complaints or pain and movement(s) that reduce and abolish your complaints or pain. This ensures an individualized treatment plan aimed at abolishing your symptoms and returning you to an active lifestyle. Most physical therapy companies will tell you they provide individual treatment plans; however, individual treatment is our philosophy!
Do I need to see my physician first?
No. We are a state approved direct access physical therapy center. You can be evaluated and treated for 30 days without a prescription from your physician. We will, however, with your permission, inform your physician of our findings and keep them updated on your treatment and progress.
How soon can I expect my first appointment?
Typically, a patient can be scheduled the same day or within 24 hours of calling
How long will an appointment last?
Depending on the severity of the condition, the initial visit typically requires 45-60 minutes. Follow up visits usually require 30 minutes to 1 hour.
How should I dress?
Most therapy will require exercise and therapeutic activities. You should dress comfortably in loose fitting clothing.
Is my treatment covered by insurance?
We participate with most major insurance plans. When you call to schedule an appointment, we will verify your insurance coverage and let you know the coverage provided under your particular plan.
Do you provide services for people without insurance?
Yes. We do offer self pay rates. Please call for more information.
Is therapy going to make me worse or cause me more pain?
NO! Our goal is to make you feel better! For most diagnoses, the aim of treatment is to reduce pain. However, there are some diagnoses that may require you to experience a mild discomfort above baseline to create a change and promote a healing process. We use expert manual therapy techniques to reduce any discomfort you may feel during certain treatments.
What happens if I have a flare-up of my pain?
Our therapists are here for you! Most often, a simple phone call and treatment advice over the phone resolves the issue. If this does not help, you can always come in for an emergency appointment to help resolve the issue.
Do I need an MRI or X-ray before coming to therapy?
No. In most cases, these studies are not needed. MRI's and X-ray's only confirm a clinical diagnosis and do not provide insight into the type of physical therapy treatment needed. If treatment is not progressing as expected, your therapist may ask your physician to recommend imaging studies to determine the extent of the injury and if more of an invasive approach is required.
EARLY PHYSICAL THERAPY FOR LOW BACK PAIN ASSOCIATED WITH LESS SUBSEQUENT HEALTH CARE UTILIZATION
2010-12-15 08:18:35
EARLY PHYSICAL THERAPY FOR LOW BACK PAIN ASSOCIATED WITH LESS SUBSEQUENT HEALTH CARE UTILIZATION
Study shows early physical therapy associated with fewer subsequent injections, surgery, and physician
ALEXANDRIA, VA, December 6, 2010 — The American Physical Therapy Association (APTA) is pointing to a new study on low back pain in Medicare patients in its efforts to encourage the newly established Center for Medicare and Medicaid Innovation to promptly launch a demonstration project on direct access to physical therapist services that was recommended in the recent health reform law. The study, published in the journal Spine, showed Medicare patients who received physical therapy in the acute phase following an episode of low back pain were less likely to receive epidural steroid injections, lumbar surgery, or frequent physician office visits in the year following their initial physician visit as compared with patients who received physical therapist treatment later.
"This study has demonstrated a decreased usage of medical services in patients who receive physical therapy early after an acute low back pain episode," remarked APTA President R. Scott Ward, PT, PhD. "Therefore, we encourage the Center for Medicare and Medicaid Innovation to swiftly undertake the direct access for physical therapy demonstration project recommended by the health care reform law. The results of this project could significantly change the way physical therapy services are delivered to our nation's seniors—putting them on a path to recovery sooner and decreasing future costs."
Researchers examined a nationally representative, 20% sample of physician outpatient billing claims from the Centers for Medicare and Medicaid Services. The 431,195 enrollees were categorized into acute (having received physical therapy in less than 4 weeks after an episode); sub-acute (having received physical therapy between 4 weeks and 3 months after an episode), and chronic (receiving physical therapy between 3 and 12 months after an episode) treatment groups. There was also a category of patients who did not receive physical therapist treatment.
Researchers also found that patients who were initially evaluated by a generalist specialist (internal medicine, family practice, emergency medicine, and general practice) were least likely to receive physical therapy within a year as compared with patients who were evaluated by physiatrists (physical medicine and rehabilitation), whose patients were most likely to receive physical therapy in the acute phase and also within 1 year of their initial evaluation.
"The study has also shown us that treatment practices among those who are utilizing less physical therapy, namely generalist specialties, may need to be modified since these providers also are responsible for evaluating the largest proportion of patients with acute low back pain," said Ward.
The most common condition experienced by the patients was nonspecific backache (63.6%), followed by sciatica (14.5%), degenerative disc disease (10.5%), and spinal stenosis (6.2%).
In November, the Centers for Medicare and Medicaid Services formally established the Center for Medicare and Medicaid Innovation, which will examine new ways of delivering health care and paying health care providers who can save money on behalf of Medicare and Medicaid while improving the quality of care. Included in the Innovation Center's initiatives is a demonstration project on direct access to physical therapists that was outlined in Section 3201 of the new health reform law, the Affordable Care Act, but no deadline was established regarding its implementation.
Founded in 1921, the American Physical Therapy Association (APTA) represents more than 74,000 physical therapists, physical therapist assistants, and students of physical therapy nationwide. Its purpose is to improve the health and quality of life of individuals through the advancement of physical therapist practice, education, and research. For more information about APTA visit www.apta.org. Join us on Twitter(@APTAtweets) and Facebook.
---
Repeated Movement Testing for the Extremities
2012-05-10 16:08:00
Utilizing repeated movement testing during the evaluation of extremities has been very successful in exposing underlying joint derangements. A joint derangement is a mechanical fault within a joint causing pain and motion loss. The pain can be local to the joint or referred to an area away from the joint. These joint derangements can mimic common orthopedic ailmentslike: Tennis or Golfer's elbow, Rotator Cuff strain and Plantar Fasciits, to name a few.
If the cause of the symptoms, a joint derangement, is not found and treated, the condition will be resistent to typical treatment, linger and become chronic . However, if the joint derangement is accurately identified and treated correctly, the symptoms of pain and motion loss rapidly improve and the patient returns to full function much quicker.
Once the joint derangement is reduced and stable, muscle imbalance, strength defecits and motion loss can be addressed. If an attempt to restore function preceeds the reduction of the joint derangement, the symptoms will be resistent to treatment and the patient will fail to improve.
A precise treatment plan must follow a precise evaluation and not be based on assumptions or cookie cutter protocols.
---