Click to Call:


267-317-2357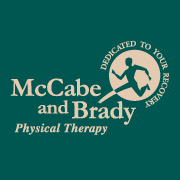 McCabe and Brady Physical Therapy Warminster
Directions
Mission Statement
& Treatment Philosophy
Choosing the right physical therapist can mean the difference between rapid, lasting pain relief or continued frustration searching for solutions.
At McCabe and Brady Physical Therapy Warminster we take great pride in providing individualized care that combines superior clinical and diagnostic reasoning with manual therapy techniques to successfully evaluate and treat all neuromuscular and orthopedic conditions. Utilizing this problem solving approach to guide your treatment allows us to achieve results even where other physical therapy treatments may have previously failed.
Successful rehabilitation is dependent upon open communication and teamwork between the therapist and you. Your needs and progress are continually reassessed. Your treatment plan will evolve and change with your progress. Patient education and self treatment techniques are an integral aspect to all of our treatment plans. As a result, our patients are better prepared to treat themselves and prevent recurrence.
Specializing In:
Neck and Back Pain treated using Mechanical Diagnostic Therapy
(also known as "The McKenzie Method")
Manual Physical Therapy (joint, tendon and muscle mobilizations of the spine and extremities, using the theories of Cyriax, Graston Technique and A.R.T)
Orthopedic and Sports Rehabilitation (joint replacement, post-surgical rehab, shoulder, elbow, wrist, hand, hip, knee, ankle and foot injuries)
Tendinopathy/Tendon Injuries (repetitive use injuries such as tennis elbow, golfer's elbow & plantar faciitis)
Geriatric Conditioning and Balance Training
Vestibular Evaluation and Rehabilitation including canalith repositioning (vertigo and dizziness)
Work and Industrial Rehabilitation
Personal Training
Our Services
Spine Speciality and the use of MDT:
We treat the spine utilizing Mechanical Diagnostic Therapy (MDT) or the "McKenzie Method." The "McKenzie Method" is a specialized and comprehensive evaluative system designed to provide: diagnostic, prognostic, therapeutic, and prophylactic intervention. A mechanical examination will be used to help determine the source of your symptoms and guide your treatment. You will also gain an in-depth understanding of the cause of your symptoms and learn how to self-treat your problem to minimize the risk of recurrence. Patient education and active patient involvement is a large component of the McKenzie Method.
To date, Mechanical Diagnostic Therapy is the most heavily researched physical therapy treatment for the spine. In fact, research has shown that the initial McKenzie assessment is as reliable as costly diagnostic imaging, such as x-rays, MRIs, CT scans, etc.


Tendinitis/Tendinopathy Specialty:
Abiding by sound biomechanical principles regarding tissue healing and being involved in the latest research, we have developed a unique treatment for acute/chronic tendon injuries. Utilizing soft tissue mobilization techniques in conjunction with specific exercises, one can effectively remodel an injured tendon. Noninsertional Achilles Tendinopathy Article


Orthopedic and Sports Rehabilitation:
Physical therapy for orthopedic and sports injuries should be more than just "strengthening and stretching". If you are in pain, the first step in treatment should be to reduce pain. We have significant training and experience in multiple theories of manual physical therapy, including the application of the McKenzie, Maitland and Mulligan methods to all joints of the body. These techniques can help you control your symptoms and facilitate more rapid progress. Whether you are experiencing new onset of joint pain, have suffered a sports related injury, or need therapy following surgery we have the expertise to guide you through.

Unique Approach to Meniscal Tears:
McCabe and Brady Physical Therapy has developed a unique approach to meniscal tears and other internal joint derangements (ie: cartilage tears, labral tears, joint positional faults). We apply our Mechanical Diagnostic Therapy (McKenzie Method) knowledge and specific manual techniques to rapidly reduce the derangement; therefore, abolishing pain, increasing motion and function. If a derangement exists, it will often respond to a specific directional preference, repeated movements, and joint mobilizations. From there, we will educate you on how to maintain and stabilize your symptoms at home with prescribed exercises. A large number of our patients have avoided surgery because they have responded so well to our treatment approach for meniscal and labral tears.
We have also found injuries that present as tennis elbow, plantar fasciitis, subacromial impingement, and achilles tendinopathy that were actually derangements and rapidly responded to our unique approach.


Joint Replacements & Post-Surgical Rehabilitation:
Physical Therapy is an important component of post-surgical care after a joint replacement. If you received a hip, knee or shoulder replacement, physical therapy will help improve your joint mobility, range of motion, strength, stability, and manage your pain as you recover. At McCabe and Brady Physical Therapy we will perform a thorough evaluation to determine your functional deficits and goals so we can develop an individualized plan of care and treatment approach. We will utilize hands-on and manual techniques to assist in regaining your motion and reduce your pain.
McCabe and Brady Physical Therapy also offers "prehab," or physical therapy before your hip, knee, or shoulder joint replacement. Prehab is a proactive approach to begin working on your strength, motion, and functional deficits before surgery to help make your recovery and return to activities after surgery easier. Our skilled physical therapists will also use manual techniques and exercises to decrease your pain, allowing you to perform exercises and daily activities with less pain while you prepare for your surgery.


Post-Surgical Rehab for Rotator Cuff Repair:
After a rotator cuff repair, patients often experience motion restrictions, weakness, decreased activity tolerance, and discomfort. Physical therapy is extremely effective in helping you improve upon these deficits in a safe progression that matches your stage of recovery. Our therapists will develop an individualized treatment plan that addresses your specific limitations and goals. We will provide hands-on techniques to increase your motion, relieve pain, and compliment your exercises. A home exercise program consisting of key stretching and strengthening exercises is often required to assist in your recovery.
Vestibular Rehabilitation:
Dizziness, vertigo and balance disorders are among the most common reasons that older adults seek help from a physician. Utilizing a thorough evaluation process, we are able to determine the source or sources of your dizziness and/or balance deficits. Those findings are used to develop a treatment plan to help you regain control. No matter what the age, most individuals can improve their balance and reduce the risk of falls. . For more information about the effectiveness of physical therapy treatments for vestibular disorders, please see the attached article from the Vestibular Disorders Association. http://vestibular.org/sites/default/files/page_files/Vestibular%20Rehabilitation_0.pdf


Running Analysis:
Slow motion video analysis for runners performed at our facility, independently, by CUrun4me. For more information, see the attached brochure.